Symbol Financial Services CC
In May 1996, Symbol Financial Services CC was registered with John Alexander and Kenneth Badenhorst as the joint members of the CC. Kenneth was still a trainee and worked with John to qualify as a practicing member of SAIPA (at that time it was called the Institute of Commercial and Financial Accountants (CFA).
When Kenneth Qualified in January 1999, he bought John out and was the sole member of the CC.
The company started off with one client and has built its client base into the hundred by word of mouth. We still strive to give the best service to our clients.
ACCOUNTING
Kenneth Badenhorst is a registered Accounting Officer and can assist whenever an Accounting Officer is required.
COMPANY REGISTRATION
Assisting with registrations and all the secretarial services related to Companies and Close Corporations. We also assists with Trust registrations and administration.
TAX RETURNS
Symbol Financial Services is able to assist with both individual and company tax returns.
TAX ADVICE
With 25 years of tax experience, Kenneth Badenhorst is able to advise on how to be compliant with all taxes, as well as to advise on which taxes may be applicable to you and your company.
• Accounting officer
• Independent reviewer
• Bookkeeping
• Payroll
• Tax advice
• Tax administration
• Estate planning
• Company registration & administration
• Annual tax returns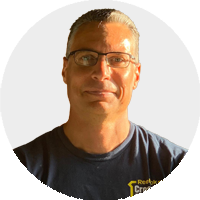 Position: Member
Registered as a Practicing Member with the South African Institute of Professional Accountants (SAIPA).
Registered as a Tax Practitioner with SARS.
Completed studies at Technikon Witwatersrand (now University of Johannesburg) in 1995.
Qualified as Accounting Officer and practicing member of SAIPA in January 1999.
Holds a National Diploma in Accounting.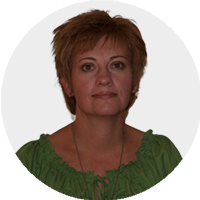 Position: Office administrator
Left Anglo America's payroll department in June 2007 to join Symbol Financial Services CC.
Has extensive knowledge of payroll administration.
Deals with SARS on a daily basis to assist with the tax administration part of the company, as well as bookkeeping for our clients.
Get the accounting and tax advice you need.